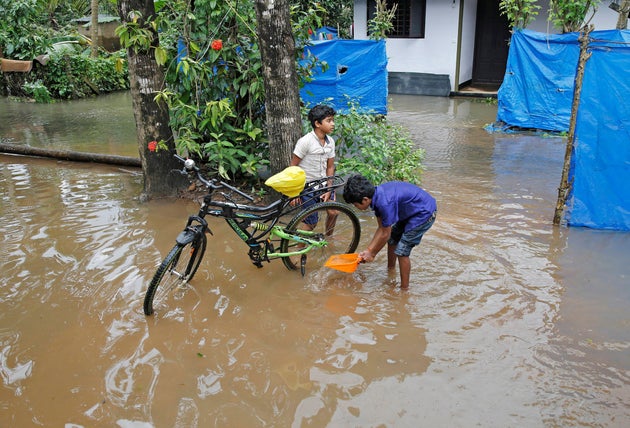 .
The Centre on Tuesday approved the release of over Rs 4,432 crore to three states for the damage caused by natural calamities during the last financial year, PTI reported.
Kerala finance minister Thomas Isaac pointed out that the state, one of the worst affected last year, was conspicuously missing from the list.
The home ministry said a high-level committee, headed by Union Home Minister Amit Shah, approved additional central assistance of Rs 3338.22 crore to Odisha for the damage caused by Cyclone Fani, Rs 1029.39 crore to Karnataka for drought and Rs 64.49 crore to Himachal Pradesh for avalanches and hailstorm during 2018-19.
The funds will be disbursed from the National Disaster Response Fund (NDRF).
Controversy over 2018 funds
The funds have been a bone of contention between the Centre and the state since the 2018 floods in Kerala, the worst to hit the state in a century. Nearly 400 people died in the disaster.
Just this week, Thomas Isaac said that Centre was stifling Kerala by denying permission for more loans and cutting its tax share.
Following the 2018 floods, the Centre provided Rs 2,904 crore to the state, Manorama reports.
However, on August 13, Union MoS V Muraleedharan alleged the state had not used Rs 1500 crore of the allotted amount.
He also reportedly told The NewsMinute, "I was told by the Union Minister of State for Home that when he asked the Kerala Chief Minister if he was happy with the Centre's response, Pinarayi Vijayan remarked, this is enough."
["source=huffingtonpost"]